Image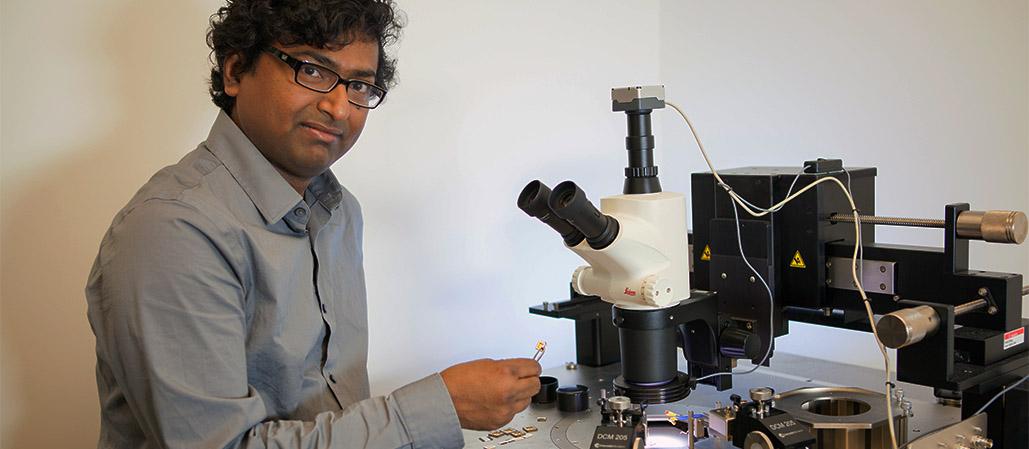 The VLSI systems and digital design technical interest group carries out activities involved with designing and testing complex digital and mixed-signal electronic systems. These techniques optimize power, performance, and reliability metrics across a wide range of applications. 
The interests of faculty in this area span all levels of abstraction: embedded software and hardware/software co-design; design synthesis; physical design; algorithms for accurate electrical simulation of chips and packages; design of 3-D systems and design of reliable digital, mixed-signal, and RF electronics; and system/package co-design. 
Key applications include surveillance, robotics, multimedia, and cloud computing that are optimized for power and reliability across the algorithm-architecture-circuit levels.
Research
The VLSI systems and digital design faculty and graduate students are involved in a broad range of basic and applied research programs, which are supported by government and industry sponsors. Major government sponsors include the National Science Foundation, Sandia National Laboratories, and the U.S. Department of Defense. Industrial sponsors include CACI, IBM, National Semiconductor, NVIDIA, Samsung, and Semiconductor Research Corporation.
VLSI Systems and Digital Design research falls within the following major areas:
Design of Ultra-low Power Circuits and Systems
Embedded Systems and Hardware-software Codesign
Microarchitecture and Memory Design for Performance, Power, and Reliability
Design and Test of Systems on Chips (SoCs) and Systems in Packages (SiPS)
Low Power/High Speed Interconnect and Design Automation for Physical Design
VLSI Testing and Fault Tolerant Computing
Data Acquisition Systems for Vision/Sensing Applications
Self-tuning/Self-calibrating Circuits for Wired and Wireless Communications
Design of Nanotechnology and Other Emerging Computational Fabrics
Academics
At the undergraduate level, the VLSI systems and digital design faculty are actively involved in teaching within the Computer Engineering curriculum, and is reflected in the technical interest group's curriculum. Both at the undergraduate and graduate levels, students interested in VLSI systems and digital design can pursue coursework spanning a diverse set of topics, ranging from embedded systems, fault tolerant computing, mechanisms for computing systems, and data acquisition.
VLSI Systems and Digital Design Faculty Members