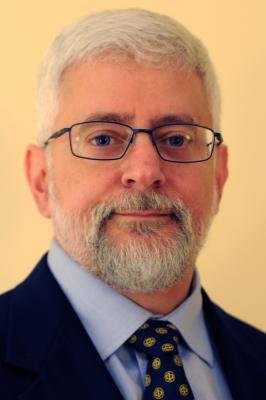 Official Job Title
Associate Dean-Academic
Technical Interest Group(s)
Biography
Tom Conte holds a joint appointment in the Schools of Electrical & Computer Engineering and Computer Science at the Georgia Institute of Technology. He is the founding director of the Center for Research into Novel Computing Hierarchies (CRNCH). His research is in the areas of computer architecture and compiler optimization, with emphasis on manycore architectures, microprocessor architectures, back-end compiler code generation, architectural performance evaluation and embedded computer system architectures.
Prior to joining Georgia Tech in 2008, Dr. Conte served as director of the Center for Embedded Systems Research and was on the faculty in the Department of Electrical and Computer Engineering at North Carolina State University, beginning in 1995.
Dr. Conte was the 2015 President of the Institute of Electrical and Electronics Engineering (IEEE) Computer Society, and also a fellow of the IEEE. Since 2011, he has co-led the IEEE Rebooting Computing Initiative.
Dr. Conte received his bachelor's degree in electrical engineering from the University of Delaware in 1986, and he received his M.S. and Ph.D. degrees in electrical engineering from the University of Illinois at Ubana-Champaign in 1988 and 1992, respectively.
Research
Computer architecture
Compiler optimization
Distinctions & Awards
IEEE Computer Society's Golden Core Member award
IEEE Fellow (citation: "for contributions to computer architecture, compiler code generation and performance evaluation")
Young Alumni Achievement Award, Dept. of ECE, University of Illinois at Urbana-Champaign, 2004
National Science Foundation Faculty Early Career Development (CAREER) Award, 1996