Image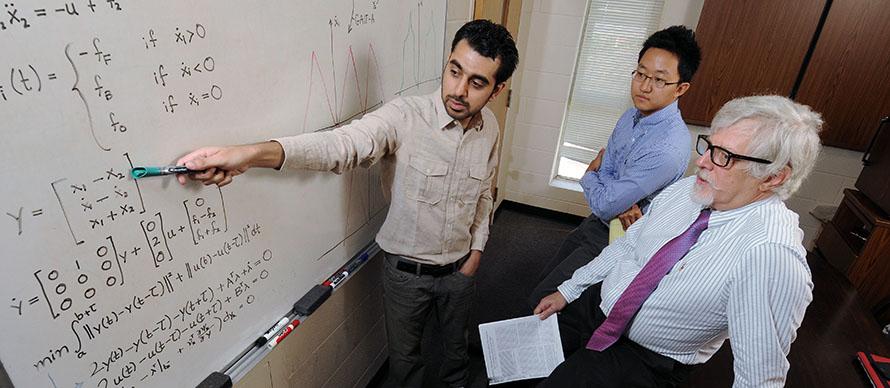 Telecommunications is concerned with the characterization, representation, transmission, storage, and networking of information over various media including space, optical fiber, and cable.
Telecommunications encompasses several key areas of electrical engineering: digital signal processing, computer engineering, controls, and optics. Harnessing the leading technologies in these areas, the dynamic field of telecommunications plays a defining role in the information technology revolution that we are experiencing today. Specific applications include mobile communications, wireless local area networks (WLANs), television, telephony, and radar.
ECE offers its graduate students on-going opportunities to work as Graduate Research Assistants or Graduate Teaching Assistants. Virtually all Ph.D. students receive funding support through teaching or research
Research
Telecommunications faculty and students are engaged in a range of basic and applied research projects, which are supported by a network of governmental and industry sponsors including the National Science Foundation, the U.S. Army, Scientific-Atlanta, Motorola, Hewlett-Packard, Panasonic, Hitachi and Nortel.
Telecommunications research falls within the following major areas:
Wireless Communications and Networking
Communication Theory
Information Theory and Adaptive Systems
Multimedia Networking
Inter-networking, Network Management, and Network Security
Optical Networks
Academics
The depth and breadth of faculty expertise in all areas of telecommunications is reflected in the curriculum, which provides students with a solid foundation in such areas as information and communication theory, communication networks and cryptography. Other courses specialize in the channel medium or special issues, for example, wireless communications and networks, optical networks, and data network security. The faculty are internationally recognized for their leadership and expertise in all areas of telecommunications.
Telecommunications Faculty Members