Image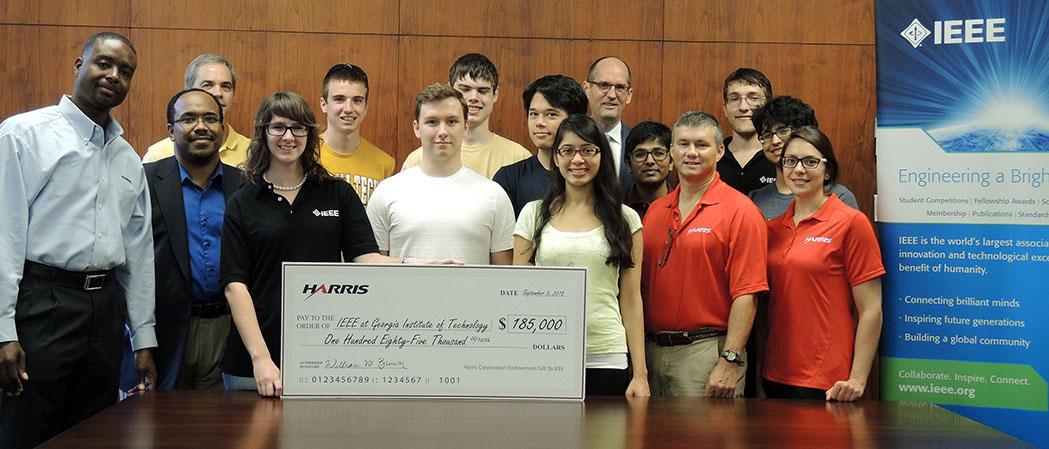 At Georgia Tech ECE, we are at the core of every technology—the people, practices, and programs designed to be powerfully agile and effective in solving problems and unlocking potential. From power generation to microsystems to new fields in bioengineering and nanotechnology, ECE is consistently at the cutting edge of the latest frontiers of electrical and computer engineering applications.
You can see our impact in almost every technology and industry—computing, medicine, energy, and communications. You name it, and we're there.
We recognize that you, as an industry colleague, understand and are a part of this incredible world of innovation, too. We encourage you to get involved at ECE in any way that you see fit, whether it's attending a professional education course or giving a presentation to share your valuable knowledge with a student group.
Let's collaborate.
Why Work Together
ECE's industry partner programs have been established to:
Maintain research focus on industry partner needs
Efficiently transfer research results to corporate partners
Promote strong relationships with ECE faculty and students
Provide industry partners with an avenue to support students, faculty, and academic programs
Identify the best student recruiting programs to meet your hiring needs
Offer opportunities for student co-op and internship experiences
How You Can Get Involved
ECE's corporate friends can become involved in several different ways:
Take a professional education course: Practicing electrical engineers and computer engineers can refresh their technical knowledge and skills by taking courses through Georgia Tech's Professional Education Office.
Become a member of ECE Access: Corporate membership is offered starting at the $10,000 annual level and provides flexible and tailored access to ECE students, faculty, publications, seminars, workshops, and regularly scheduled conferences.
Participate in ECE's research centers: Benefit from ECE's cutting-edge research by becoming a member of one of ECE's affiliated centers and consortia.
Support a professor, student laboratory, or facility: Champion a faculty member by supporting a chair, professorship, or junior faculty award. Establish an undergraduate scholarship or graduate fellowship. Provide state-of-the-art learning environments by contributing to an ECE facility or laboratory.
Take part in student life: Present to student groups or participate in a huge variety of student activities within ECE and at Georgia Tech.
Let us know what you would like to achieve through your partnership with ECE. We're confident we've got what you need.
Contact Etta Pittman for more details.