Georgia Tech's Plasma and Dielectrics Lab recently hosted its annual PURPLE poster session on November 9, 2023. During the event, the lab spotlighted the research endeavors of its accomplished undergraduate students across various research domains.
The PURPLE program, designed to foster research, learning, and professional development among undergraduate students, serves as a platform for emerging scholars to delve into inventive ideas and contribute to impactful projects.
The Plasma and Dielectrics lab is actively involved in researching gas, liquid, and solid dielectrics for diverse applications, including aerospace systems, naval systems, super grid, and switchgear. Under the leadership of Associate Professor Lukas Graber in the School of Electrical and Computer Engineering (ECE), the lab's team includes ECE research engineers Zhiyang Jin and Alfonso Cruz Feliciano, as well as six graduate students.
Image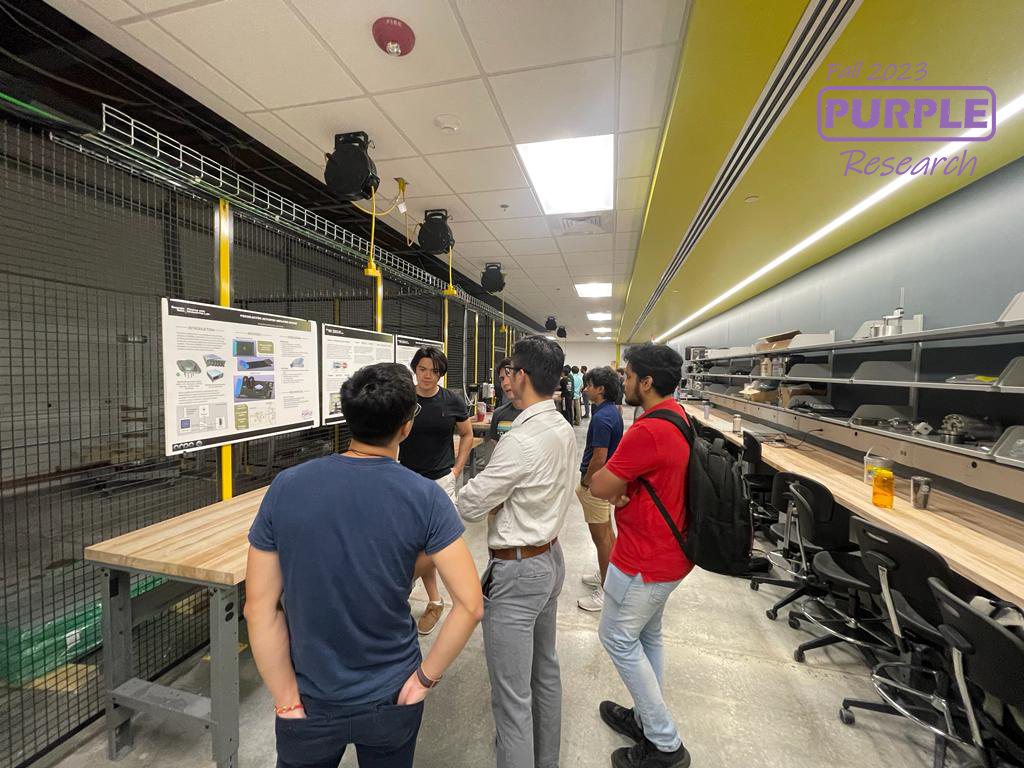 Image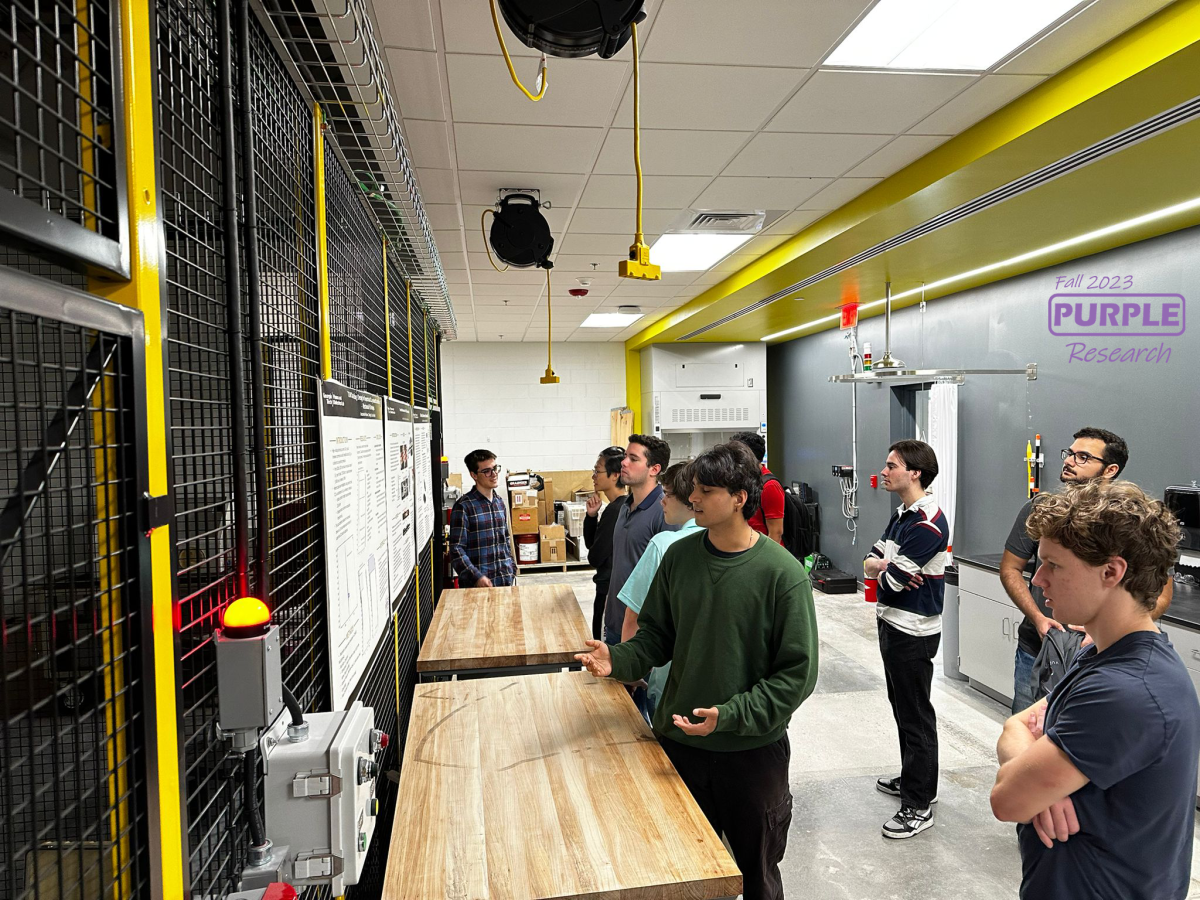 At the poster session, several outstanding research projects were presented, reflecting diverse student interests and expertise. Featured projects and participants included:
Piezoelectric Actuator Amplifier Design
Presented by George Dong and Mario Lopes
 
Epoxy Research for Insulation of High Voltage Bushings
Presented by Shreya Ghosh, Gabriel Langston, and Theodore Uhrik
 
72 kV Class Bushing Design for Supercritical CO2 insulated Circuit Breakers - Mechanical FEA Analysis
Presented by Antariksh Krishnan
 
Internal Mechanism of the TESLA Supercritical Breaker
Presented by Samuel Neall
 
Broadband Dielectric Spectroscopy of Supercritical CO2
Presented by Davis McIntire and Karen Ji
 
Plasma Jet Engine
Presented by Kaleshver Sangar and Amin M Finan
For more information about the PURPLE program and upcoming events, please visit https://graber.ece.gatech.edu/purple/.
Blank Space (medium)
(text and background only visible when logged in)