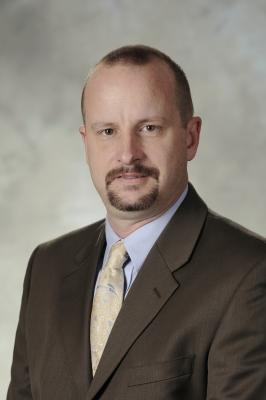 Official Job Title
Professor
Endowed Chair and Professorships Titles
Pettit Prof in Computer Eng
Technical Interest Group(s)
Biography
Professor Doolittle is a native of Jonesboro, Georgia. He graduated from Georgia Tech with a bachelor's degree in electrical engineering with highest honors in 1989. He later received his Ph.D. in electrical engineering in 1996 from Georgia Tech.
His thesis work revolved around identifying the device limiting defects in photovoltaic silicon materials using several custom designed and patented tools. He later worked as a Research Engineer II in the area of compound semiconductor growth with emphasis on wide bandgap semiconductors. He joined the Georgia Tech faculty in 2001.
During his time at Georgia Tech he has helped develop academic programs in the areas of microelectronic fabrication, materials growth, characterization, and measurement system design. Professor Doolittle consults with industry in the areas of law, materials testing, MBE growth, and test equipment development.
His hobbies include bible studies, classic cars, playing the guitar, and reading. Most of his free time is spent with his two teenage children.
Research
Wide bandgap semiconductor materials and devices
Dielectric materials growth and characterization
Electrical, optical and structural characterization and optimization of electronic materials and devices
Microelectronic device/circuit fabrication
Neuromorphic computational devices
Distinctions & Awards
Dr. Doolittle has authored/co-authored over 118 research papers and 101 presentations (34 invited) as well as numerous technical reports and patents.
Dr. Doolittle was the lead PI on two MURI programs focusing on the development of next generation epitaxial systems for three-dimensional epitaxy and on the development and exploitation of epitaxial multifunctional oxides, a newly developing family of materials.
In 2004, Dr. Doolittle received a NSF CAREER award for his efforts to integrate, understand, and utilize crystalline ferroelectric materials with wide bandgap semiconductors.
In both 2003 and again in 2011, Dr. Doolittle won the Richard M. Bass/Eta Kappa Nu ECE Outstanding Teacher Award, and in 2003, he also won the Institute-wide Georgia Tech Undergraduate Student Government Faculty of the Year Award.
Dr. Doolittle won the 2005 ECE Outstanding Junior Faculty Member Award and the Lockheed Martin Aeronautics Company's Dean's Award for Teaching Excellence.
Dr. Doolittle won the Class of 1940 Teaching Award in 2006, and the 2008 Georgia Institute of Technology Outstanding Achievement in Research Program Development Award.
Friday, 31 March 2023 3:13 PM EDT