Image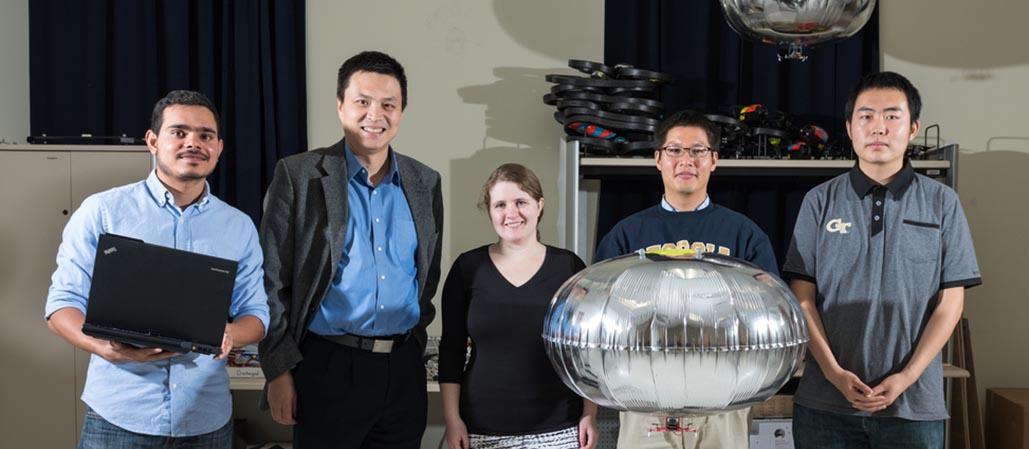 Systems and controls is concerned with mathematical and computational techniques for modeling, estimation, and control of systems and processes.
The principal mission of control engineers is to design controllers for systems. Systems and Controls provides the field of electrical and computer engineering a unified paradigm for designing controllers in a variety of application domains. Initially developed in the context of circuits, subsequent applications were primarily in weapons and aerospace industries. This dynamic field has come to represent an essential enabling and supporting technology for the field of electrical engineering with current applications ranging from defense and manufacturing to telecommunications and bioengineering.
Research
The Systems and Controls Group's faculty and students are engaged in a range of basic and applied research, which is supported by governmental agencies and industry sponsors. Government sponsors include the National Science Foundation, the Department of Defense, and the National Institutes of Health. Industry support comes from a variety of sources including the Electric Power Research Institute, National Textile, the Ford Motor Company, Honeywell and Siemens.
Systems and Controls research falls within the following major areas:
Robotics and Autonomous Systems
Cyber Physical Systems
Machine Learning 
Mathematical Systems Theory
Computer Vision
Academics
The depth and breadth of faculty expertise is reflected in the curriculum, which covers all major areas of the theory and application of systems and controls. The undergraduate program provides students with an excellent foundation from which they can pursue graduate studies or a professional career. The graduate program provides a strong foundation of courses that are typically complemented by research and coursework in power systems, digital signal processing, telecommunications and computer engineering.
Systems and Controls Faculty