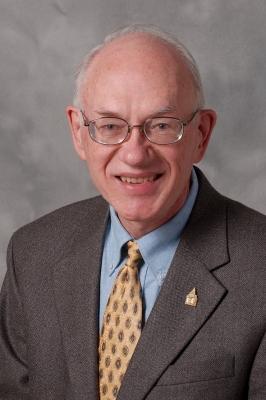 Official Job Title
Regents Professor
Endowed Chair and Professorships Titles
Julius Brown Chair Professor
Technical Interest Group(s)
Biography
Dr. Gaylord received the B.S. in physics and the M.S. in electrical engineering from the University of Missouri-Rolla and the Ph.D. in electrical engineering from Rice University. He came to Georgia Tech in 1972.
Dr. Gaylord was instrumental in the founding and development of the optics educational and research programs in the School of Electrical and Computer Engineering. This includes the development of the Optical Engineering, Integrated Optics, Modulation, Diffractive and Crystal Optics, and Optoelectronics: Materials, Processes, and Devices courses, the development of optics research programs, and the development of research and instructional laboratory facilities.
Dr. Gaylord is the author of over 300 technical journal publications and 25 patents in the areas of optics, optoelectronics, and semiconductor devices.
Research
Diffractive Optics
Photonic Crystals
Optical Interconnects
Fiber Optic Devices
Optical Sensors
Optics Instrumentation
Nanostructure Optoelectronics
Distinctions & Awards
Fellow of Institute of Electrical and Electronic Engineers (IEEE)
Fellow of the Optical Society of America (OSA)
Fellow of the American Association for the Advancement of Science
Curtis W. McGraw Research Award from the American Society for Engineering Education
OSA Esther Hoffman Beller Medal
IEEE Graduate Teaching Award
Class of 1934 Distinguished Professor Award (Georgia Tech)
Outstanding Teacher Award (Georgia Tech)
Friday, 24 February 2023 12:06 PM EST