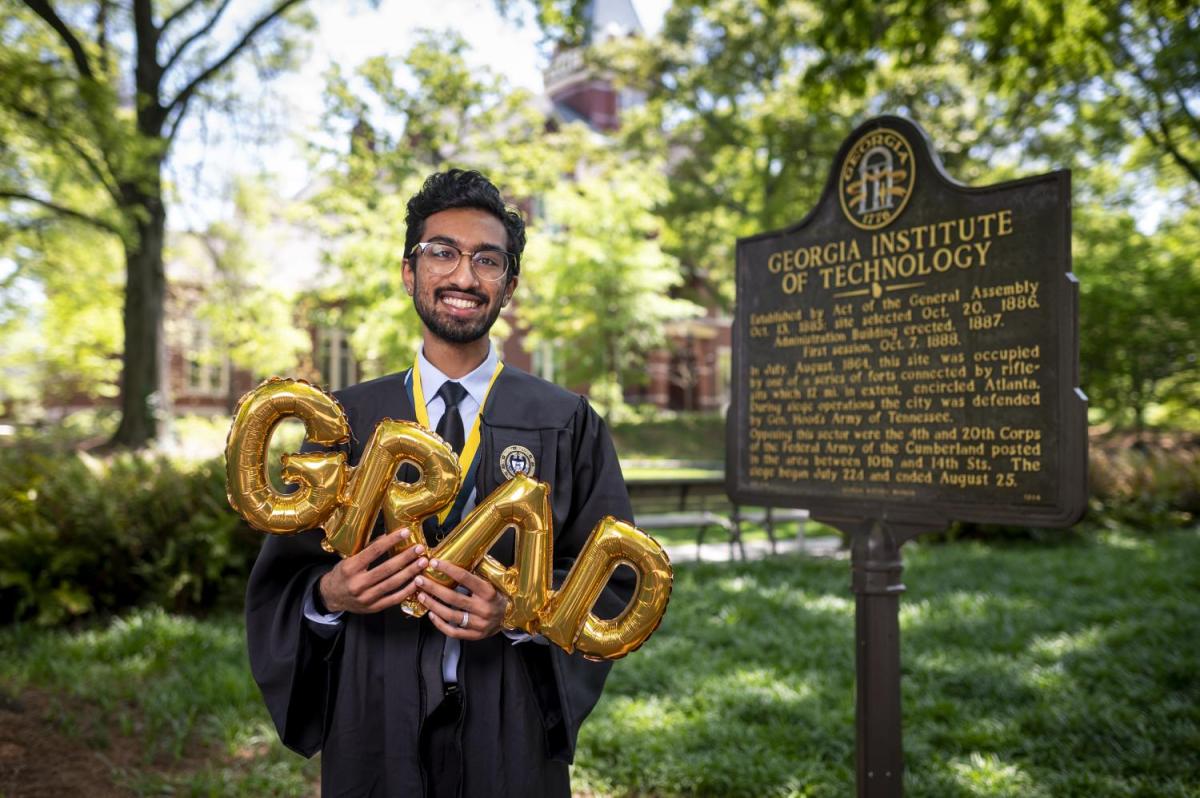 As the 2022-23 academic year draws to a close, spring graduates are ready to celebrate their achievements and look to the next chapter. From their academic accomplishments to their involvement in extracurricular activities, these students have left their mark on the Georgia Tech School of Electrical and Computer Engineering (ECE) community.
Below is a showcase of a few graduating seniors, providing a glimpse into their incredible potential and bright futures ahead of them. Join ECE in congratulating these remarkable students on their achievements and wishing them all the best in their future endeavors.
2023 Graduate Reflections
Image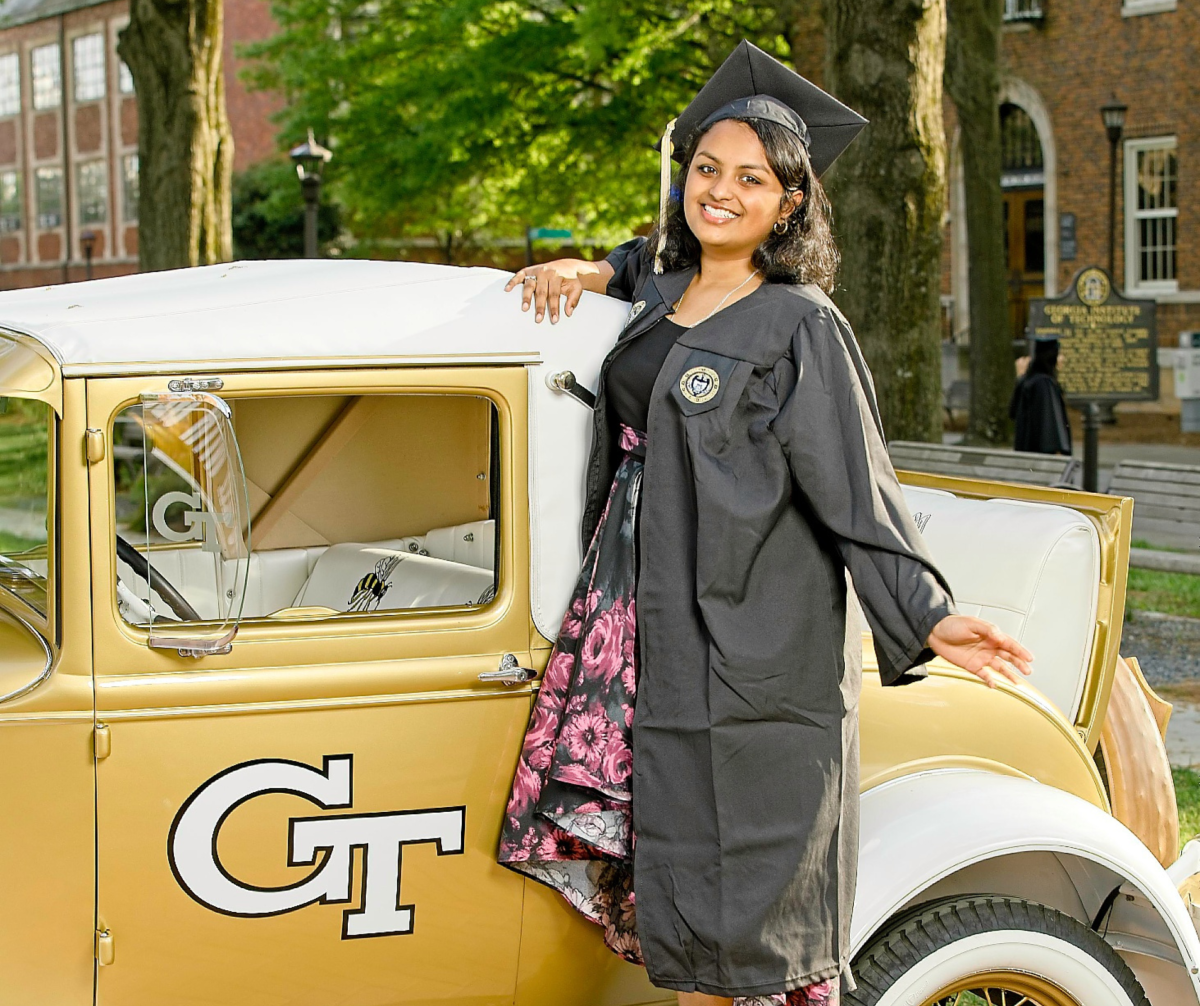 Adrija Bhattacharya
Major: M.S.E.C.E. 
How has ECE prepared you for your next chapter?
ECE and its resources have been very helpful throughout my journey here at Tech! I would often find myself at the advising office to discuss future career opportunities as well as what path I should take for graduate school. In addition to coursework, I was able to learn from my professors' fields of research to get a better understanding of what I would or wouldn't be interested in pursuing in the future. I found the ECE faculty to be very passionate about what they do, and their advice along with the opportunity to work with some of them in their labs truly helped me get to where I am today!
What advice do you have for future ECE graduates?
Take the time to talk to and get to know your professors! Also, network, network, and network! You might not be interested in a certain company and/or position but talk to any recruiter you may meet. Chances are you will find a rare opportunity or be guided towards what you want eventually. Last but not least, get involved on campus! There are a lot of activities to choose from, ranging from robotics and solar racing clubs to research assistantship positions and programs, and they will truly help you build your skills for your resume as well as the confidence to tackle problems in the real world!
What is your favorite memory while at GT? 
I absolutely loved the ECE Meme contest! The entries were hilarious and depicted true unity through shared struggles. We may be nerds, but we sure have a great sense of humor!
Coming Up:
She be will be joining the NASA Goddard Space Flight Center (GSFC) as an electromechanical engineer.
Image
Ananth Kumar
Major: M.S.E.C.E. 
How has ECE prepared you for your next chapter?
ECE has helped provide me with both the soft and hard skills necessary to succeed in any career. Whether it was through delving deep into my areas of interest through my coursework, engaging in wide-ranging projects and research to apply my learning, or teaching and tutoring my peers to foster a supportive community within ECE, I've made countless lasting memories. As I begin my career, I can confidently say that I'm fortunate to have been able to call ECE home throughout my time at Tech.
What advice do you have for future ECE graduates?
Always, always, always have an open mind and a curiosity to learn! You only will get out of your experience in ECE whatr you put into it. Try new things, embrace new opportunities, and push yourself beyond your comfort zone. In my experience, this is where you'll find your greatest joys and successes.
What is your favorite ECE memory?
It's probably cliché, but my favorite memories involve all the lasting friendships I've made. I've met girlfriend and all of my now closest friends through Georgia Tech and ECE, and I know these are bonds that truly will last a lifetime. One memory I'll never forget, though, is representing ECE and emerging victorious as the overall winners of last year's Capstone Design Expo!
Coming Up:
After graduating, he will be joining Ampere Computing as a full-time CPU design verification engineer! He is excited to start his career in a small company setting and to be able use hardware design and testing, as he enjoyed learning those skills the most
Image
Lydia Wuqiong Han
Major: B.Cmp.E.
How has ECE prepared you for your next chapter?
Before anything, ECE gave me foundational knowledge and hard skills. Everything from projects to midterms at ECE can be a real grind, but this grind is the very best training ground for the mathematical, software, and hardware skills we need in our field.
Besides the technical training though, I was also deeply inspired by the innovative and entrepreneurial culture here, which motivated me to start my own company.
Finally, ECE placed me in proximity with excellent peers. It enabled me to work closely with them in research and observe how and why they did things so well. It also helped me realize that just because we are surrounded by excellent people doesn't mean we need to be in a purely competitive environment. Instead, we can learn from those around us, channel our strengths, and build cooperative environments.
What advice do you have for future ECE graduates?
Everyone has a different path in both life and academic careers. Don't turn a blind eye to other people's strengths, but don't be intimidated or distracted by their achievements. And don't ever forget your own strengths.
What is your favorite memory while at GT?
Perhaps no particular memory is my favorite, but I truly enjoyed the strolls around the Van Leer Building. Sometimes, it was an autumn afternoon, when I didn't bomb a midterm and celebrated my relief with sunshine in my eyes. Sometimes, it was a breezy evening, when my teammates and I were able to finish the project we had been debugging for days, dragging our exhausted bodies from Van Leer to the dining hall. Still other times, it was when a class ended early and I ran into my crush around Van Leer and had an excuse to make small talk with him. Those in-between moments and casual walks around the ECE building made my undergraduate life a bit more colorful. After all, every road leads to Rome, but only the path to Van Leer takes me home.
Coming Up:
Han will pursue a Ph.D. in ECE and work on her startup, InfiNails.
Image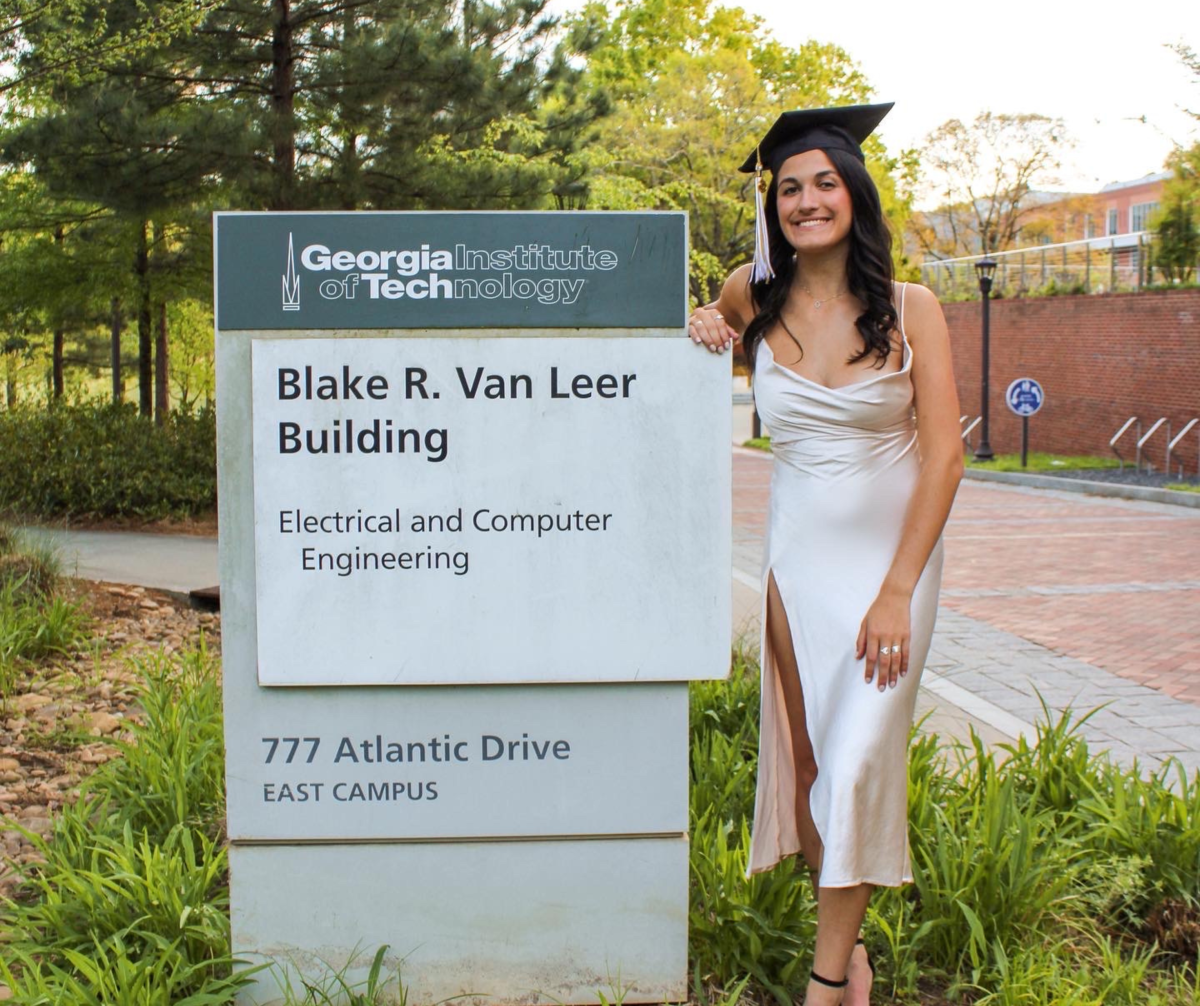 Lilly Sitver
How has ECE prepared you for your next chapter?
I am confident and well-prepared for my next chapter. Throughout my time at Georgia Tech, I have had the opportunity to develop my technical skillset and learn how to solve complex problems. From classes on circuit design to programming languages, I have gained a broad range of technical knowledge that has equipped me to tackle a variety of challenges in the tech field. Additionally, the hands-on experiences offered through labs and projects have given me the practical skills necessary to excel in my career.
What advice do you have for future ECE graduates?
My advice for future ECE graduates is to always be open to meeting new people and trying new things. The ECE field is constantly evolving, and it's important to stay up-to-date with new technologies and trends.
Networking and building relationships with others in the field can provide valuable insights and opportunities. Attend conferences, join professional organizations, and connect with alumni to expand your network and stay informed.
In addition, be open to trying new things and exploring different areas of ECE. Don't be afraid to take on projects or pursue opportunities outside of your comfort zone. This can lead to new discoveries and experiences that may shape your career path in unexpected ways.
Remember, the skills and knowledge gained through an ECE education are applicable to a wide range of industries and fields. Keep an open mind, stay curious, and embrace lifelong learning to continue growing and advancing in your career.
What is your favorite memory while at GT?
One of my favorite memories was taking the Cybersecurity of Drones class during my last semester. It was a super fun and exciting course because it provided a hands-on learning experience where students were exposed to fundamental security primitives specific to drones and other cyber-physical systems. Through the use of various tools and techniques, students learned how to interact with and design resilient drone systems that are less susceptible to cyber-attacks.
Coming Up:
Sitver is moving to New York City this summer to be a project manager at BlackRock.
Image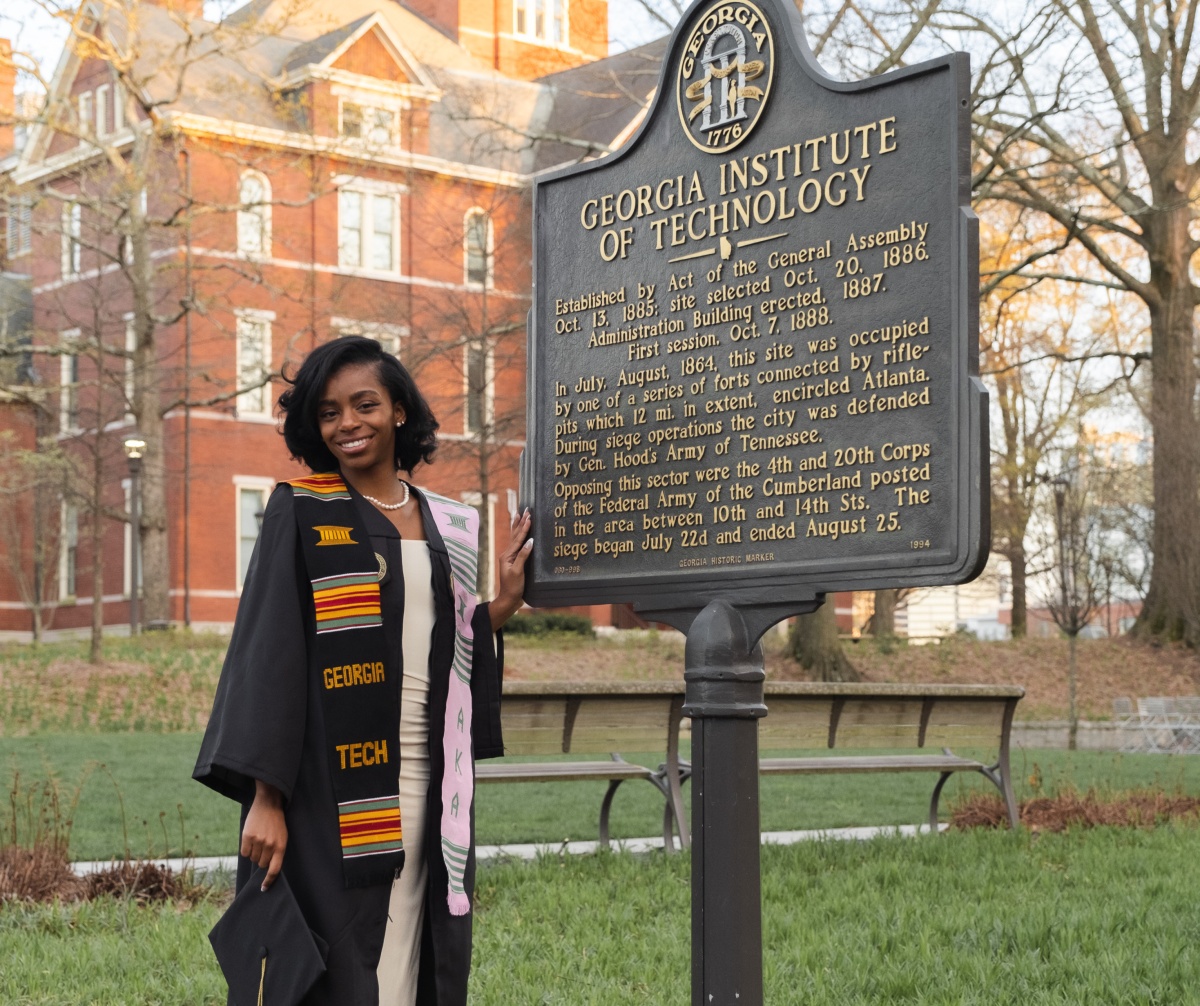 Lindsey Lubin
Major: B.Cmp.E.
How has ECE prepared you for your next chapter?
ECE has prepared me professionally and academically to start my masters. As an Opportunity Research Scholar, I was introduced to the world of research. I gained valuable connections, experience working with PhD students, and the opportunity to present my research at a conference. Through the EMBARC program I received hands on professional training and gain the necessary skills to succeed in the workplace and in life. I owe lot of my success to the mentors and supporters who have helped me through this journey. 
What advice do you have for future ECE graduates?
My advice would be to utilize your resources. I know you hear that a lot, but ECE has so many resources and so many people who want to see you succeed. Ask for that help. Ask for that research assistantship. Join that club.  Apply to that job. Doing just one of those things can open so many new doors for you. 
What is your favorite memory while at ECE? 
My favorite memory has to be joining the WECE board. It was so fun to be surrounded by so many like-minded women in a field where there are so few of us. The events were always a lot of fun and I have made so many friends by supporting my favorite club!
Coming Up:
After graduation, she will be working for Sandia National Laboratories in the summer and returning to Georgia Tech in the fall to begin her masters in electrical and computer engineering. 
Image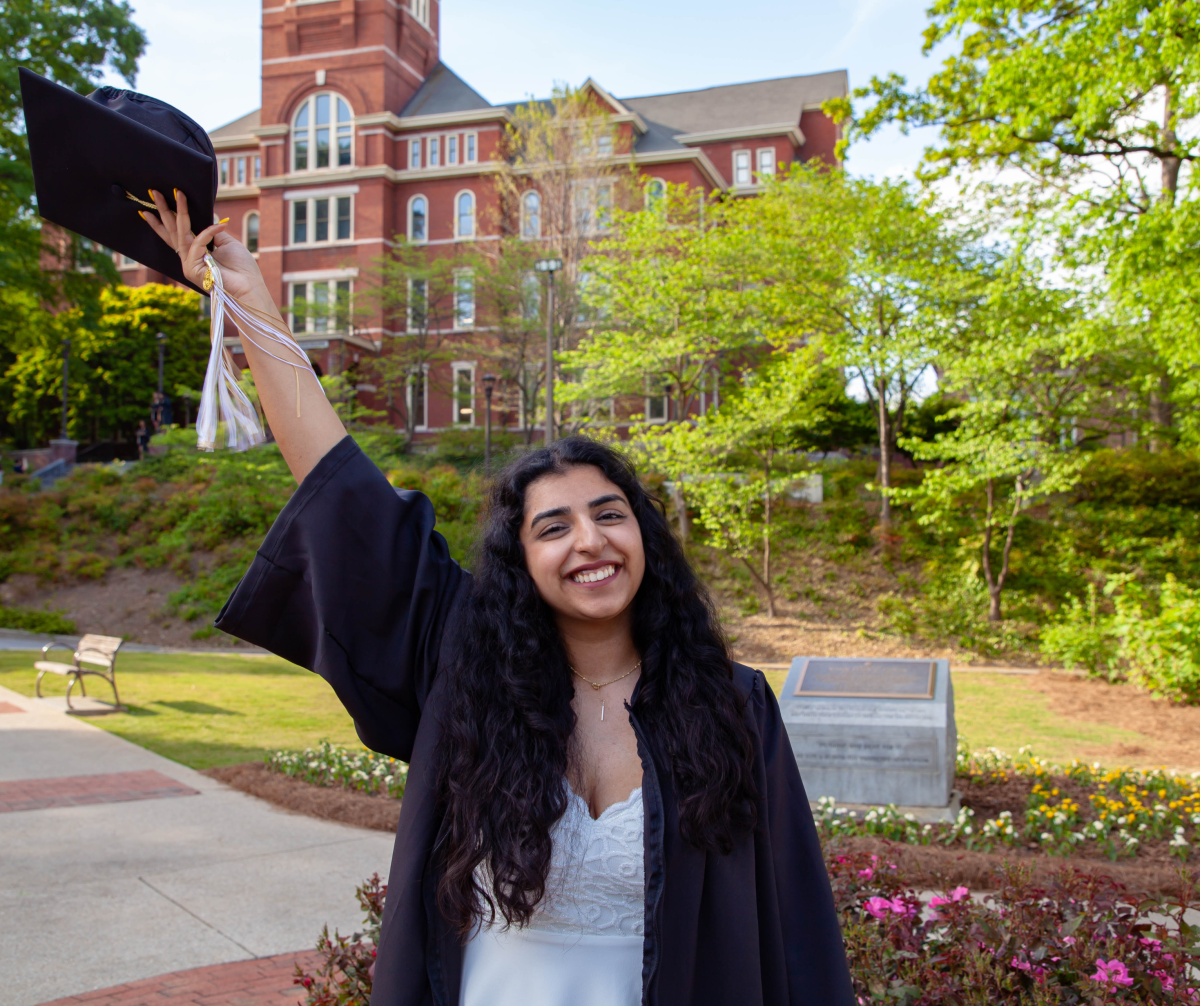 Ashi Parashar
Major: M.S.E.C.E.
How has ECE prepared you for your next chapter?
ECE has prepared me for my next chapter through the skills I've learned, both technical and social. WECE especially has been an integral part of my time here at Tech. I have made lifelong friends, met people that have gotten me through a lot of my classes, and developed my leadership skills. 
What advice do you have for future ECE graduates?
My advice for future ECE graduates would be to spend time in non-academic pursuits and to not get too caught up in grades. I believe college provides a lot of opportunities for trying new things and meeting new people. 
What is your favorite memory while at GT? 
My favorite memory while at ECE has been when I traveled to Helen, Ga. with the WECE officers. It was a great way to bond with them and get closer to other women in ECE. 
Coming Up:
She will be moving to Raleigh, N.C. and working at Cisco as an application security engineer. 
Jacob Mack
Major: B.Cmp.E.
How has ECE prepared you for your next chapter?
ECE has equipped me the technical and communications skills to excel in my career.
What advice do you have for future ECE graduates?
For the future ECE graduates, my advice is to enjoy sending time with your friends and build connections that will last after graduation. 
What is your favorite memory while at GT? 
My favorite memory is winning an award for my first published paper at the Opportunity Research Scholars Symposium through the Opportunity Research Scholars program here at the school of electrical and computer engineering
Coming Up:
After graduation he will work at NXP Semiconductors for the summer and then start graduate school at the University of Michigan in electrical and computer engineering.
Blank Space (small)
(text and background only visible when logged in)
Image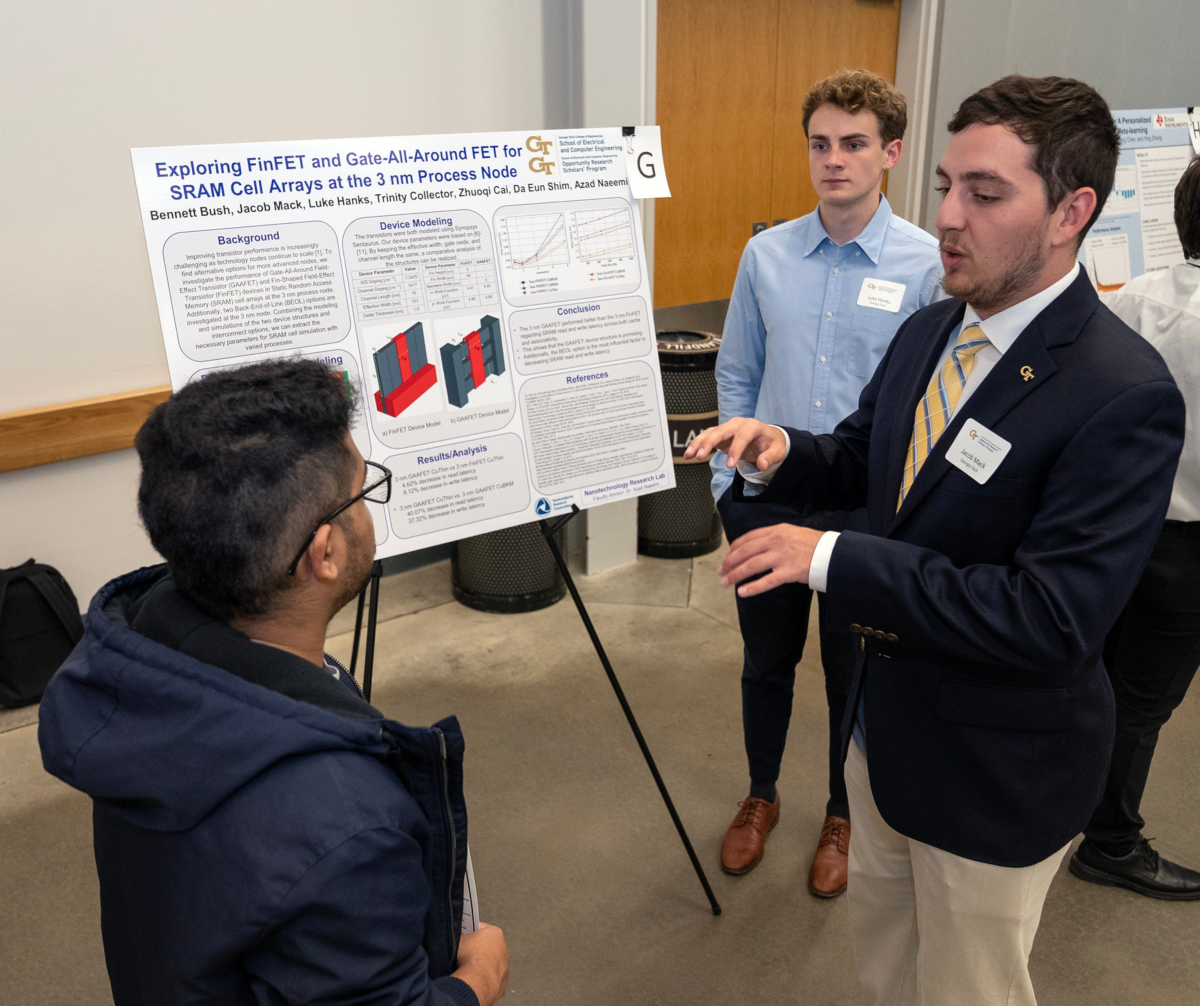 Graduate Highlights 
The class of 2023 has been filled with students who have excelled in a variety of areas. From academic achievements to extracurricular activities, these students have demonstrated exceptional talent and drive. Several of these outstanding students have accomplished feats that deserve to be highlighted and celebrated. Their hard work and dedication are a true inspiration. 
Huijin Chung
Major: EE
About Huijin:
Huijin maintained an impressive 4.0 GPA and took part in three research experiences during her undergraduate studies. Her hard work and dedication led to the publication of one paper, and she made a name for herself in the research community.
Huijin's work in the Yeo Lab was particularly notable. She developed a wearable soft stethoscope for continuous wireless monitoring of heart and lung sounds, a groundbreaking invention that earned her first place in the Hardware, Devices, & Robotics track of the 2021 VIP Innovation Competition. In addition to this project, Huijin also contributed to a CDC-funded effort to create pressure sensors for the Smart Filtering Facemask Respirator project.
Huijin is the VP of advertising for Undergraduate Research Ambassadors. Her goal is to raise awareness of the importance of undergraduate research and help students find research opportunities. She hopes to inspire the next generation of researchers and innovators, sharing her passion and experience with others.
Coming up:
Huijin plans to continue her research journey as a Ph.D. student at her current lab, working under the guidance of Dr. Allen Doolittle. After graduate school, she hopes to work at a National/Corporate R&D department or apply for an assistant professorship in the ECE department.
Felix Pei
Major: EE
About Felix:
Felix, who minors in Computing & Intelligence, spent ten semesters engaged in research in two prestigious labs. He completed summer internships at both Apple and Intel, published a first-author research paper, and gave three research poster presentations. Despite his busy schedule, he also spent four years as a violinist for the GT Symphony Orchestra, showcasing his passion for music as well as engineering.
According to Felix, his time in the Systems Neural Engineering Lab is perhaps the most noteworthy. There, he focused on neuroscience and machine learning, working to develop methods using geometric and dynamical analysis to better understand biological intelligence and improve artificial intelligence.
His advisor, Dr. Chethan Pandarinath in BME, described him as "a singularly talented individual."
Coming up:
After graduating, Felix plans to pursue a Ph.D. in ECE, potentially at Carnegie Mellon.
Ethan G. Weinstock
Major: Cmp.E.
About Ethan:
Ethan is a computer engineering senior with a minor in Physics who has achieved impressive accomplishments during his undergraduate years. With three internships and two research experiences under his belt, he has excelled as a DOD SCALE Fellow and an Undergraduate Teaching Assistant for ECE 2035.
Additionally, he has served as Low Voltage Controls Lead for GT's HyTech Racing team, which placed second at Formula SAE Nevada 2021 and third at Formula SAE Michigan 2022. Ethan has also contributed to Professor Shimeng Yu's Laboratory for Emerging Devices and Circuits, where he developed a system to showcase the capabilities of Compute in Memory (CIM) for accelerating neural network inference.
Coming up:
This fall, Ethan will continue his academic journey and pursue an MS in ECE at Georgia Tech.
Theodore Lambert
Major: Cmp.E.
About Theodore:
Theodore has made remarkable achievements during his time at Georgia Tech. His proudest accomplishment is serving as the president of Tikkun Olam Makers, a global movement that connects makers with people living with disabilities, the elderly, and the poor to develop and disseminate affordable and open-source solutions to neglected challenges. He successfully led two Makeathons, attracting over 100 participants from Georgia Tech and Atlanta community.
Driven by a passion for human-centered design and technology, Theodore aims to push technological boundaries to help improve the planet's health and life on it. Additionally, he is an active member of the club hockey team and serves as an undergraduate researcher in the Space Systems Design Lab.
Coming up:
Theodore will begin a full-time job as an embedded software engineer in the silicon validation department at Apple.