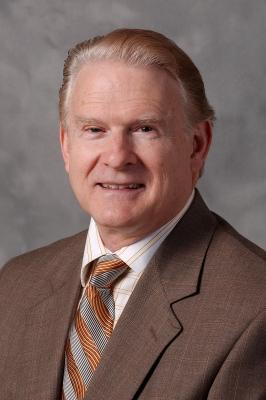 Official Job Title
Professor Emeritus
Emeritus Length of Service
1971 - 2005
Biography
Dr. Rhodes came to Georgia Tech in 1971and helped develop the Institute's strong program in optics. He now serves as Director of the Center for Optical Science and Engineering and as Research Director for Georgia Tech Lorraine in Metz, France.
In 1990-1991 he spent 18 months as Professor of Electrical and Computer Engineering at the University of Colorado in Boulder, where, besides teaching and managing a research program, he learned to ski and hiked the Rocky Mountains. His degrees are in physics (B.S. 1966) and electrical engineering (M.S. 1968, Ph.D. 1971), all from Stanford University.
A six-month period of undergraduate study in Europe and a subsequent six-month period as a researcher in Germany convinced him early in his career of the value of travel and exposure to different cultures.
Dr. Rhodes comes from a musically and technically inclined family and as a teenager helped to rebuild an Ampico grand (reproducing) player piano.
Research
Image formation; partially coherent optical systems; Fourier optics
Information processing and telecommunications
Secure communication technology
Distinctions & Awards
Humboldt Research Fellow, University of Erlangen-Nürnberg, Germany
Dow Outstanding young Faculty Award (ASEE)
Fellow, Georgia Tech Research Institute
Fellow of the Optical Society of America and of the SPIE
Director, Optical Society of America
Governor, SPIE
Chair, Optical Society of America Technical Group on Information Processing and Holography
Chair, IEEE Computer Society Technical Committee on Optical Processing
Editor/Editor-in-Chief, Applied Optics
Editor-in-Chief, Springer-Verlag monograph series on Optical Sciences
Monday, 24 April 2023 10:54 AM EDT