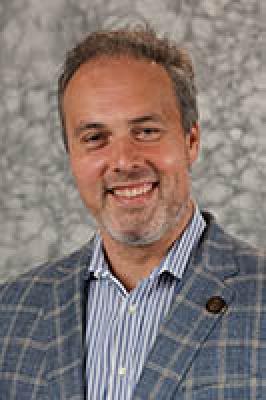 Official Job Title
Professor
Endowed Chair and Professorships Titles
Linda J. and Mark C. Smith Chair
Technical Interest Group(s)
Biography
Omer T. Inan received his B.S., M.S., and Ph.D. degrees in Electrical Engineering from Stanford University in 2004, 2005, and 2009, respectively.
He worked at ALZA Corporation in 2006 in the Drug Device Research and Development Group. From 2007-2013, he was chief engineer at Countryman Associates, Inc., designing and developing several high-end professional audio products. From 2009-2013, he was a visiting scholar in the Department of Electrical Engineering at Stanford. In 2013, he joined the School of ECE at Georgia Tech as an assistant professor.
Dr. Inan is generally interested in designing clinically relevant medical devices and systems, and translating them from the lab to patient care applications. One strong focus of his research is in developing new technologies for monitoring chronic diseases at home, such as heart failure.
He and his wife were both varsity athletes at Stanford, competing in the discus and javelin throw events respectively.
Research
Medical devices for clinically-relevant applications
Non-invasive physiological monitoring
Home monitoring of chronic disease
Cardiomechanical signals
Medical instrumentation
Distinctions & Awards
2024 Fellow, IEEE
2023 IEEE Engineering in Medicine and Biology Society Distinguished Lecturer
2023 Fellow, American College of Cardiology
2022 Fellow, American Institute for Medical and Biological Engineering
Academy Award for Technical Achievement from The Academy of Motion Picture Arts and Sciences (The Oscars), 2021
Outstanding Doctoral Thesis Advisor Award, Georgia Tech, 2021
Office of Naval Research Young Investigator Award (ONR YIP), 2018
National Science Foundation CAREER Award, 2018
Roger P. Webb ECE Outstanding Junior Faculty Member Award, Georgia Tech, 2018
Sigma Xi Young Faculty Award, Georgia Tech, 2017
Lockheed Dean's Excellence in Teaching Award, Georgia Tech, 2016
Senior Member, IEEE
Associate Editor, IEEE Journal of Biomedical and Health Informatics, 2013-present
NASA Ames Research Center Tech Briefs Award, 2011
G. J. Lieberman Fellowship, Stanford University, 2008-2009
Three-Time NCAA All-American, Discus Throw, 2001-2003
Stanford Track and Field Team Co-Captain, 2001-2003