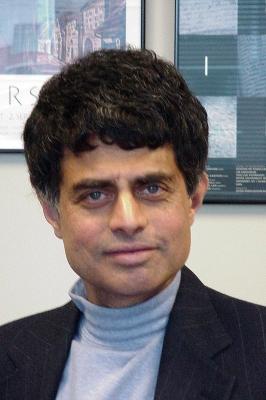 Official Job Title
Professor Emeritus
Emeritus Length of Service
1998-2013
Technical Interest Group(s)
Biography
Nikil Jayant grew up in Bangalore, India. He obtained his BSc in Physics and Mathematics from Mysore University and the BE and PhD degrees in Electrical Communications Engineering from the Indian Institute of Science. As part of his doctoral program, he was a Research Associate at Stanford University.
During 1968-98, Nikil Jayant worked at Bell Laboratories, Murray Hill, New Jersey, as part of the Bell System, AT&T, and most recently, Lucent Technologies. Dr. Jayant began his Bell Labs Career as a Member of Technical Staff in the Acoustic Research Department and later served as the Supervisor of its Voice Coding Group. Subsequently he created and served as the Department Head for the Signal Processing Research Department and the Advanced Audio Technology Department. He later served as the first Director of the Multimedia Communications Research Laboratory and as Multimedia Director at Bell Laboratories.
Dr. Jayant was on the faculty of the Georgia Tech School of Electrical and Computer Engineering from 1998-2013. He was the Executive Director of the Georgia Centers for Advanced Telecommunications Technology (http://www.gcatt.org">GCATT), the Director of the Georgia Tech Broadband Institute (http://www.broadband.gatech.edu">GTBI), and the Director of the http://www.ece.gatech.edu/research/labs/MMC/">Multimedia Communications Laboratory. He is also a co-founder of an ATDC company (acquired by Arris Corporation), http://www.egtinc.com">EGT, and a VentureLab/ATDC company http://www.vqlink.com">VQLink. Nikil Jayant's hobbies include table-tennis, classic cars and the theater.
Research
Signal Compression
Multimedia Communications
Wireless Systems
Broadband Access
Broadband Services: IPTV & Telepathology
Distinctions & Awards
IISc Distinguished Alumnus Award
IEEE Browder Thompson Paper Award
IEEE Donald Fink Paper Award
Fellow, IEEE
IEEE Millennium Medal
Chairman, National Academies Committee on Broadband Last-Mile
Member, National Academy of Engineering
Lucent Patent Recognition Award
New Jersey Inventors Hall of Fame
Wednesday, 12 April 2023 10:52 AM EDT