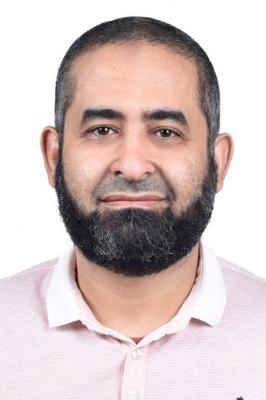 Official Job Title
Adjunct Assistant Professor
Biography
Dr. Aly Saad Aly recently joined ECE as an adjunct Assistant Professor in 2022. He is also an assistant professor at Georgia Tech-Shenzhen. He received his B.Sc. and M.Sc. degrees in Electrical Engineering from University of South Florida in 2005 and 2006, respectively. He earned a Ph.D. in Systems Design Engineering from University of Waterloo, Canada in 2016. His Ph.D. work focused on microfabrication, microfluidics and Lab-on- chip (LOC) for biomedical applications such as on-chip bacterial cell lysis and DNA isolation.
Dr. Aly Saad Aly joined the Department of Biomedical Engineering at Tulane University during his postdoctoral fellowship. During his work at Tulane university, he collaborated with a team of researchers in designing and fabricating a portable platform used in neurophysiological studies. He then joined the Department of Electrical Engineering at Miami College of Henan University. Before joining GTSI, Dr. Aly Saad Aly was a Research Professor at Daegu Gyeongbuk Institute of Science & Technology (DGIST). During his work at DGIST, Dr. Aly Saad worked in research work related to Cell isolation/purification, hydrogel-based immunocytochemistry platform, and electroceutical approach for enhancing neural cells myelination and treatment for sarcopenia. Dr. Aly Saad Aly worked in industrial environment where he was involved in several projects focused on Microelectrodes Arrays (MEAs): Design, simulation, and fabrication; Diagnostic and real-time image-guided surgery x-ray bio-imaging systems (such as C or U arm); Design, simulation and testing of portable electrochemical biosensors integrated into optical imaging systems.
Dr. Aly Saad Aly's research interests focused on microfluidics-based LOC for biomedical applications. Furthermore, his research interests include nanotechnology-based electrochemical and biosensors. Moreover, nanoparticles-based smart drug delivery system for viral and cancer therapy is one of his recent research interests. Additionally, research work based on smart biomaterials such as responsive polymer sand hydrogel is an active research interest for Dr. Aly Saad Aly.
Friday, 19 May 2023 3:07 PM EDT