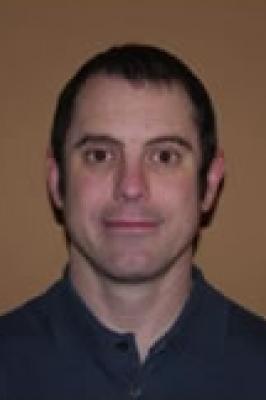 Official Job Title
Senior Research Engineer
Job Title(s)
Mechanical Systems Section Leader; Hardware Program Manager,
Biography
Mr. Goldenburg grew up in Atlanta and attended Georgia Tech where he earned a bachelor's degree in mechanical engineering and a master's degree in operations research in 1992 and 1994, respectively. As an undergraduate and graduate student, Mr. Goldenburg started his career in product development and testing by working as a co-op student employee at Lexmark International. Mr. Goldenburg has held various engineering and management positions in new product R&D, where he has focused on product quality through design for manufacturing, testing, and procurement. Immediately prior to joining Georgia Tech NEETRAC in 2009, Mr. Goldenburg was the chief R&D engineer for Siemens Energy & Automation A/C Controls business.
At NEETRAC, Mr. Goldenburg manages the mechanical section and enjoys consulting with the Center's members and helping them solve many unusual problems.
Research
Overhead lines component qualification, testing, and failure analysis
Work methods, construction, and inspection practices for Overhead Lines
In-field overhead line inspections
Line/Bus rating and ampacity calculations
Repair-replace & component selection decision support
Manufacturing practices and audits
Supplier quality management methods
Mechanical, thermal, and environmental testing and research
Distinctions & Awards
Professional Engineer, Georgia
Six Sigma Greenbelt
Member ANSI C119
Chair ANSI C119.0
Member, IEEE/PES, Overhead Lines
Member, ASTM B01
Friday, 24 February 2023 12:06 PM EST