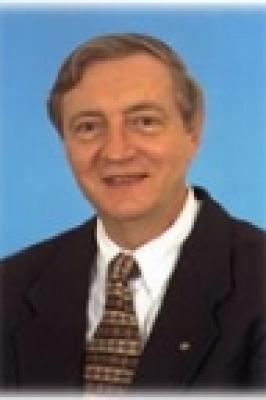 Official Job Title
Professor Emeritus
Emeritus Length of Service
1968-2001
Biography
Professor Connelly is no longer supervising new students or projects. Please do not contact him as a potential advisor.
Dr. J. Alvin Connelly received the B.S., M.S., and Ph.D. degrees from the University of Tennessee in 1964, 1965, and 1968 respectively.
At the Georgia Institute of Technology he has developed courses in the areas of analog CMOS and bipolar integrated circuit design, operational amplifiers, low-noise circuit and system design, frequency synthesizers, and advanced electrical measurements.
He is co-author of the books, Macromodeling with SPICE published by Prentice Hall, Low Noise Electronic System Design published by Wiley Interscience, and Analog Integrated Circuits, also published by Wiley Interscience. He has been a consultant to Harris Semiconductor, Signetics Corp., Scientific Atlanta, Honeywell, and GEC Avionics in the general area of analog electronics.
Dr. Connelly serves as an expert witness in these technical areas. He was elected Fellow of IEEE and is a member of many technical and honorary societies and has held various elected offices in the Atlanta Section of IEEE including Section Chair. He is a Registered Professional Engineer in the State of Georgia.
Research
CMOS and bipolar integrated circuit design
Macromodeling of analog/digital systems
Low noise circuit and system design
Phase locked loops
Distinctions & Awards
Fellow of IEEE (1993) "for leadership in integrating industrial analysis and design methodology into engineering education".
IEEE Centennial Medalist, 1984 · Greater Atlanta Engineer in Education Award, 1985
Eta Kappa Nu Outstanding Teacher Award, 1977
Chair of Atlanta Section of IEEE, 1981-1982
Toastmasters International, CTM, ATM
Registered Professional Engineer, Georgia, #9094
ABET Program Evaluator for Electrical Engineering, 1987-92
Member of Tau Beta Pi, Sigma Xi, Eta Kappa Nu (Life Member), and ODK Leadership Society
Friday, 31 March 2023 2:51 PM EDT