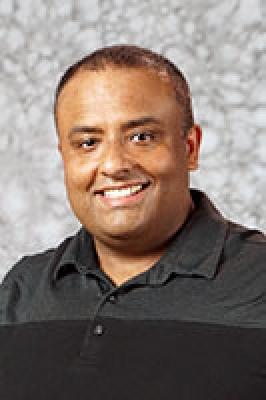 Official Job Title
Senior Research Engineer
Biography
Dr. Jean Carlos (J.C.) Hernandez-Mejia has been an engineer at ECE's National Electric Energy Testing, Research, & Applications Center (NEETRAC) since 2017 where he is responsible for research, testing, and applications work in the reliability area including: condition assessment and asset management strategies of transmission and distribution assets, failure analysis of power system components, and optimization of power system performance with emphasis on energy conservation initiatives including distributed generation.
Originally from Merida, Venezuela, Hernandez-Mejia earned his bachelor's degree (Summa Cum Laude) in electrical engineering from the University of the Andes (Merida, Venezuela) in 2000. In 2003, he won a scholarship from the Organization of American States (OAS - LASPAU) to obtain his ECE master's degree at Georgia Tech, which he did in 2005. He then received his Ph.D. in ECE at Tech in 2008.
Before joining NEETRAC as a full-time researcher, he was a full-time tenured professor at the School of Electrical Engineering of the University of the Andes, where he conducted undergraduate and graduate levels teaching, research, student technical mentoring and advise, curricular development, administration, and outreach support to the community in the area of power systems. The University of the Andes was established in 1810 and it is one of the more important public universities in Venezuela.
Hernandez-Mejia began his work with NEETRAC as a graduate research assistant. Before returning in 2017, he frequently collaborated with NEETRAC as a postdoc while maintaining his teaching, research, and administrative commitments at the University of the Andes.
He has authored seven (7) journal papers, 25 conference papers with proceedings, and 32 research reports provided to 13 manufacturing companies, 140 utilities, and 831 electric cooperatives throughout North America. He has been invited to six (6) conference presentations as an expert and has more than 2,800 citations.