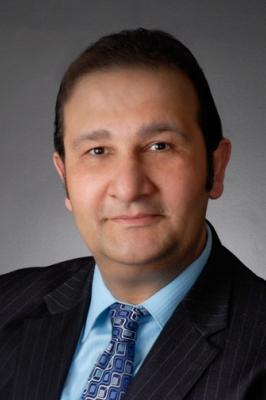 Official Job Title
Senior Research Engineer
Biography
Fariborz Farahmand is a research faculty member in the Georgia Tech School of Electrical and Computer Engineering (ECE). He received his master's and Ph.D. in computer science from Georgia Tech, and master's in structural engineering from the University of Manitoba, located in Winnipeg, Manitoba, Canada.
His research interests are in human-level artificial intelligence, causal and probabilistic reasoning, and at the intersection of computational decision making, human factors, neural engineering, and cybersecurity and privacy. He introduced applications of neuroscience to cyber privacy and started the new field of neuroprivacy, and pioneered applications of Hilbert space and quantum cognition, counterfactual analysis, and behavioral economics to cybersecurity, and integrated human-level artificial intelligence research in ECE undergraduate education. His research has been funded by major research funding agencies such as the National Science Foundation.
He is a member of Georgia Tech Faculty Senate, and a senior member of IEEE.
Selected Recent Teaching:
Distinctions & Awards
IEEE Senior Member
IEEE UEMCON Best Paper Award
I3P Postdoctoral Fellowship
Thursday, 06 July 2023 1:23 PM EDT